People like you's favourite vegan clothing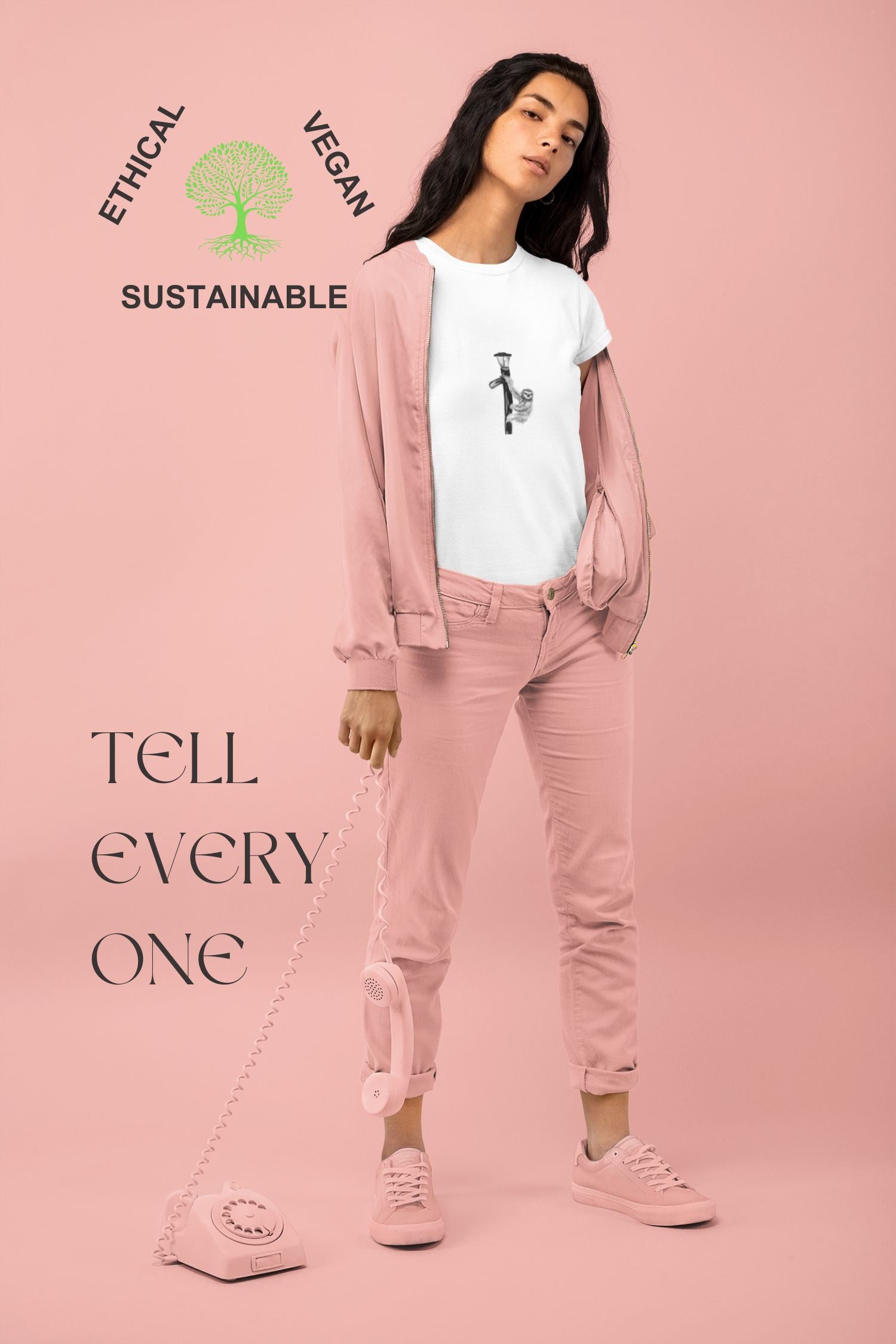 Q.Why Shop with us? A. For sustainable vegan fashion.
We know its not easy to be perfect but you and us well we are trying our best.
We are passionate about giving you perfect pieces for your wardrobe, pieces that you can feel good about wearing and pieces that will last you for a long time. Our collections are designed with a sustainable and ethical ethos in mind, and we make sure for you that every garment is made with the highest of standards. At our core is a passion for creating a better future, one where you can be proud of the way you shop. We want to help you be part of the solution and make it easier for you to find beautiful, timeless items that are sustainable and ethical.
We want to make sure you can shop without guilt. We strive to help you be better every day and we hope you join us in our mission. Shop with us today and know that you are supporting a brand that cares a lot!
SHOP NOW - WE PLANT TREES FOR TEES
Super Cute

Excited to receive my bag piping chameleon! Super soft, super cute & the colour pops against the dark background. It also is a big plus that these tees are vegan too - what's not to love 😊 -Lara

Shop Now

Really soft and lovely to wear

I've been buying merchandise for several years now.. I love the dinosaurs, highland cow and the fireworks. I've had teeshirts, hoodies and bags... They are really well made and wash beautifully. The bags are sturdy and a good size. I love the new vegan range with the material really soft and lovely to wear. - Clare

Shop Now

Feels lovely and soft when worn

It's a really well made t shirt and feels lovely and soft when worn. I love that it is made from organic cotton and has original art on the front! Shipped really quick and I've had compliments on the design. - Hana

Shop Now